Credentials
Project management, associated change management and ensuring fit with strategy have been a part of the work that we do for many years. Even going back to experience prior to consultancy reveals strong links to changes in the ways people work. Our skills are based on long term understanding of the need for industry, commerce and the public sector to recognise and respond to changes to their own markets.
Barry Tuckwood is a Certified Management Consultant and a Chartered Civil and Structural Engineer. His background in engineering management brings a practical approach to solving business problems, ensuring that there is a clear focus on providing effective solutions. Before moving into management consultancy Barry completed an MBA at Strathclyde Business School, broadening his undertanding of general management. Since about 1994 he has worked with Durham Business School on their MBA and MA in Management Distance Learning programmes enabling him to keep up to date with managament developments.
Some key assignments and experiences are described briefly below: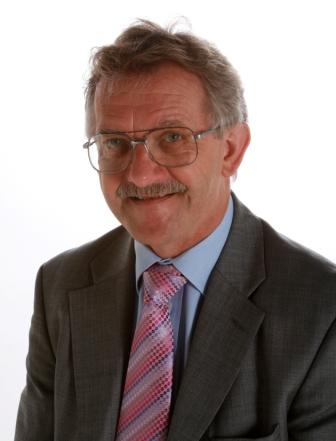 National Security Programme; Project Manager
The National Programme funded by the Home Office was a major security initiative comprising a large number of related projects. Barry provided project management for four of these projects, and contributed to the overall programme on risk management and document management. The main complexities of the projects relate to the total number of stakeholders, over 800 nationally, involved within the public sector and the private sector delivery partners.
Programme Management: Public sector
Management of a national project funded by the Department of Communities and Local Government (DCLG) formerly the Office for the Deputy Prime Minister. Led by London Borough of Newham, other project partners were eight other Local Authorities and the Valuation Office Agency, with key property data company Intelligent Addressing, now part of Ordnance Survey.
The project's objectives were to ensure that property data held locally was complete and accurate for revenue collection purposes and could be shared electronically internally and externally to ensure a match with the data held by Valuation Office Agency. This provided benefits to all internal functions for which accurate property data is important, as well as for external public sector organisations able to use this core information. Some 90% of public sector services need property address data for providing essential services including refuse collection, education, housing support, social care, street maintenance and pesty control.

As well as programme management the role included provision of presentations and workshops at venues throughout England and Wales to enable the project to roll out nationally. Click here.
In addition Barry was also invited to deliver workshops and presentations on Change Management, Business Case Development, and Information Management.
Strategic Review: Public sector
Engaged by the Valuation Office Agency to conduct a review with them into the processes for obtaining and maintaining property data, especially where this changes over time. Opportunities for speeding up the process will result in better services to their customers.
Marketing and Project Support - Electronic Survey of Empty Homes (ESEH)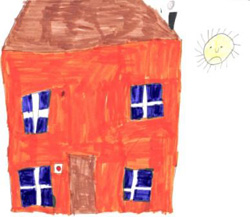 Empty Homes – A Child's View
Web Site Redevelopment: Association of MBAs
Process Mapping and Process Review: Local Authority
Business Change: Pharmaceutical
Project Management using PRINCE 2 as part of a change programme for a company, taking advantage of the opportunities associated with the transfer of 1,500 staff to new premises:
Prepared and ran trials, and rolled out;

Developed a policy document for the selection of electronic document management systems;

Set up a project for material retention and disposal arrangements, enabling major reductions in space utilisation;
Set up, managed and handed over a project for secure visitor management.
Mentored staff on project management.
Year 2000 Programme, Business Support Services, major utility company
Year 2000 Project Management support for a water company, with the objective of prioritising and implementing activities to minimise the risks of non-compliance of equipment essential to business processes and facilities management.
Set up the project within the overall programme, using PRINCE2 methodology and MS Project;
Identified interfaces with other projects and enabled links to those projects;
Provided financial management processes for the project;
Facilitated the development of a list of critical suppliers for the business;
Provided processes to enable Year 2000 compliance to be retained.
Business Project Management Review
Reviewed and recommended changes to management procedures to ensure that a specialist hardware and software systems supplier improved customer satisfaction while reducing their own costs.
Strategy Review Programme
Project Management support to a major part of a public sector organisation on a Strategy Review. This assignment took place between October 1995 and July 1997, in an area responsible for sales of £1.3 billion, approximately 25% of the organisation's revenue. The key issues were enabling change in the delivery of service to major companies, and dealing with the effects of that on equipment suppliers. The assignment involved:
Adopting a pragmatic approach to the PRINCE methodology, ensuring effective project controls were in place;
Developing the plan across 30 projects;
Liaising across operational, technical, security, and legal disciplines as well as with external suppliers and associated companies;
Providing direct support in preparing the strategy in three separate areas of the overall review.
Education and Training Support:
Durham University Business School
There is a continuing role in providing support to Durham University Business School MBA. The role has included:
Rewriting and updating the Project Management course material;
Tutor on Project Management, Managing in the Competitive Environment, Strategic Management, Improving Management Decision Making, and Business Economics and Accounting;
Supervising students on their dissertations on subjects from marketing and quality assurance to e-commerce, customer relationship management, and corporate governance.
British Computer Society (formerly the Information Systems Examining Board)
For many years acted as the Chief Examiner/Moderator as a Member of the Examination Panel for their qualification in Consulting.